Here's all the Pests that you May Encounter
Learn about all of the common pests that can create havoc in your garden. Also learn about all of our good bugs that can be used to treat them!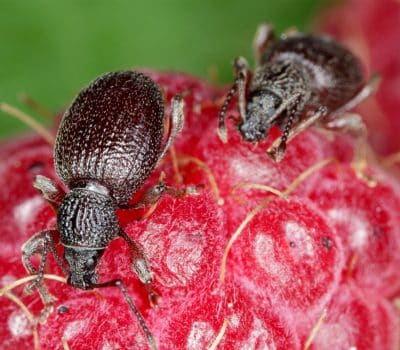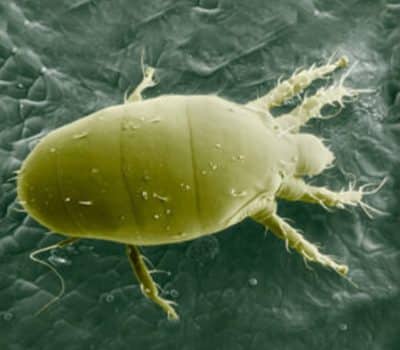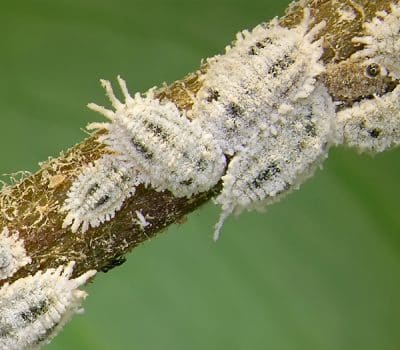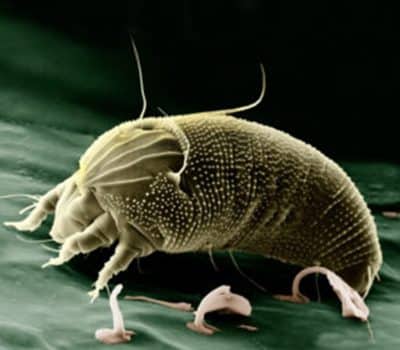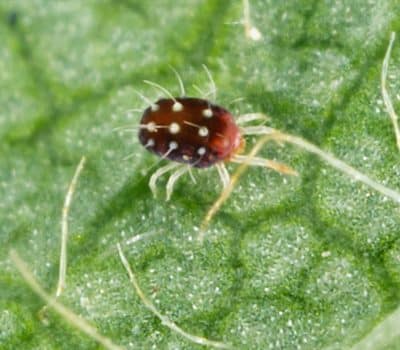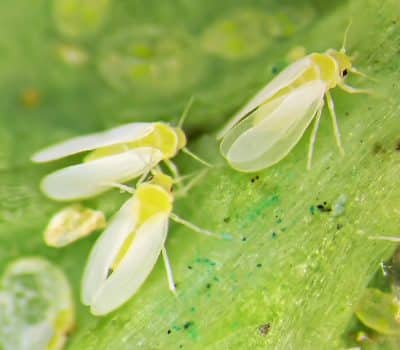 Aphids
Myzus persicae, Aphis gossypi, Macrosiphum euphorbiae, Phorodon cannabis,
Rhopalosiphum rufiabdominale, Aulacorthum solani
There are many species of Aphids (green peach aphid, cotton aphid, potato aphid, cannabis aphid, rice root aphid, foxglove aphid), while some are host specific (monophagous), others feed on many plant species (polyphagus). There are different traits which help identify aphids: head shape, siphunculi (a pair of tube like protrusions at the posterior side of the body) size and angle and cauda (a sort of "tail" at the posterior of the body through which honeydew is secreted) size and length. Aphids come in many colors (white, black, brown, gray, yellow, light green, or even pink) and can also vary considerably within the species.
Beetles/Weevils
White grubs are the larval or grub stage of several species of weevils and chafers beetles. Grubs love roots. You will see your plant wilting and browning. However, grubs aren't really the "pest". It's when your grub is no longer larvae stage and it becomes a beetle. A lot of people refer to them as Japanese beetles. We don't want grubs to become adults because then they will eat your roots, leaves, and stems. If there is a large number of them it can cause significant damage. They can feed over 300 plants!
Broad Mites
Polyphagotarsonemus latus
The broad mite (Polyphagotarsonemus latus), is a small species of mite found on many types of plants and especially agricultural crops such as cannabis. The mite's oval-shaped eggs are typically laid on fruit surfaces. The mites prefer areas of high humidity and low temperature and are a major pest to greenhouses.
Broad mite infestation causes stunting and death of new growth. The leaves' main veins stay untouched, in most cases, causing a green pattern against the damaged brown tissue. When broad mite attack the fruit, it causes fruit deformation.
Fungus Gnats
Sciarids
Fungus gnats (Sciarids) are small, dark, delicate-looking flies that infest soil, potting mixes, and sources of organic decomposition. Adult fungus gnats have light gray to clear wings and slender legs with segmented antennae that are longer than their head. Females lay tiny eggs in moist, organic debris or potting soil.
Adult fungus gnats don't damage plants, however, their larvae can damage roots and stunt plant growth. Significant root damage can cause plant death. Serious fungus gnat damage is more common in greenhouses and nurseries than in open fields.
Leaf Miners
Liriomyza trifolii, Liriomyza bryoniae, Liriomyza huidobrensis
There are numerous species of leaf miners including the American serpentine leaf miner, the tomato leaf miner, the pea leaf miner. There are also instances in which the larval stage lives in and nourishes itself from the plant's leaf tissue.
Females will create punctures during the feeding processes which can result in a stippled appearance on foliage. However, the major form of damage is the mining of leaves by larvae. The mine becomes noticeable about three to four days after oviposition and becomes larger in size as the larva matures. Leaf mining can greatly depress the level of photosynthesis in the plant. Extensive mining also causes premature leaf drop, which can result in lack of shading and sun scalding of fruit. Wounding of the foliage also allows entry of bacterial and fungal diseases.
Mealybugs
Pseudococcidae
Mealybug is a pest which can have negative impact on a wide range of ornamental and agricultural crops. Since there are many species of mealybugs, scouting and identification are crucial. Sexually dimorphic, adult female mealybugs are much larger, retain the appearance of younger stages and lack wings while the adult males are much smaller and develop into mosquito-like insects with wings. Mealybugs produce honeydew, which ants will harvest for the sugar and in return, the ants protect the mealybugs from potential natural enemies. Mealybugs can inflict various kinds of damage on a crop.
Russet Mites
Aculops lycopersici, Phyllocoptruta oleivora, Aculops cannibicola
There are many species of russet mites: the tomato russet mite (Aculops lycopersici), the citrus russet mite (Phyllocoptruta oleivora), the cannabis russet mite (Aculops cannibicola) and many others. Adults and nymphs may appear white, tan, pink or yellow and are almost invisible to the naked eye. Russet mites do not produce webbing, thus may go unnoticed until there is a build-up of a large population and visible damage.
The damage usually presents itself at the bottom of the plant and moves upwards together with the mite population. Visible damage includes deformation and folding of the leaf blade, with a curling of the leaf edges. The leaves become russeted and bronzed, and gradually dry out.
Spider Mites
Tetranychidae
There are around 1,200 species of spider mites all belonging to the family Tetranychidae. They prefer living in the undersides of leaves. They spin silk webs which are also used as a means to protect their colonies as well as to travel from plant to plant. Spider mites can be difficult to spot but if unchecked, move to the upper leaves.
Spider mites feed on the plant cells, and this initial damage will appear as small yellow-brown spots on the leaves. This results in reduced photosynthesis, plant growth reduction, or the death of young plants.
Thrips
Thysanoptera
There are approximately 6,000 species of thrips and they are worldwide pests with a wide range of host plants. The main plants being vegetable crops, field crops, flowers, fruit trees, citrus and many ornamental plants. Some thrips are predators of other insects or mites.
Adults and nymphs feed on plant sap reducing the chlorophyll content, thus causing yellowing of foliage, accompanied sometimes by dehydration and defoliation. If the infestation occurs early enough in the season it will cause the young plants to die. It typically appears as light spots on the petals with the blackening of the margins of the petals and discoloration of the flowers.
The indirect damage is caused by the transfer of harmful viral diseases which may penetrate via feeding sites. The typical signs of damage are: silvering in sweet pepper, bronzing in strawberry, malformation in cucumber, and small perforations in tomato. In addition, there is a decrease in yield as a result of the falling off of fruit.
Whiteflies
Trialeurodes vaporariorum, Bemisia tabaci
Whiteflies are small sap-sucking insects that typically feed on the undersides of plant leaves and can inflict direct and indirect damage to a wide variety of crops and ornamentals.
Adults and nymphs feed on plant sap and since whiteflies congregate in large numbers, susceptible plants can be quickly overwhelmed yet the more serious damage is indirect.