Top 3 beneficial bugs in your indoor cannabis cultivation facility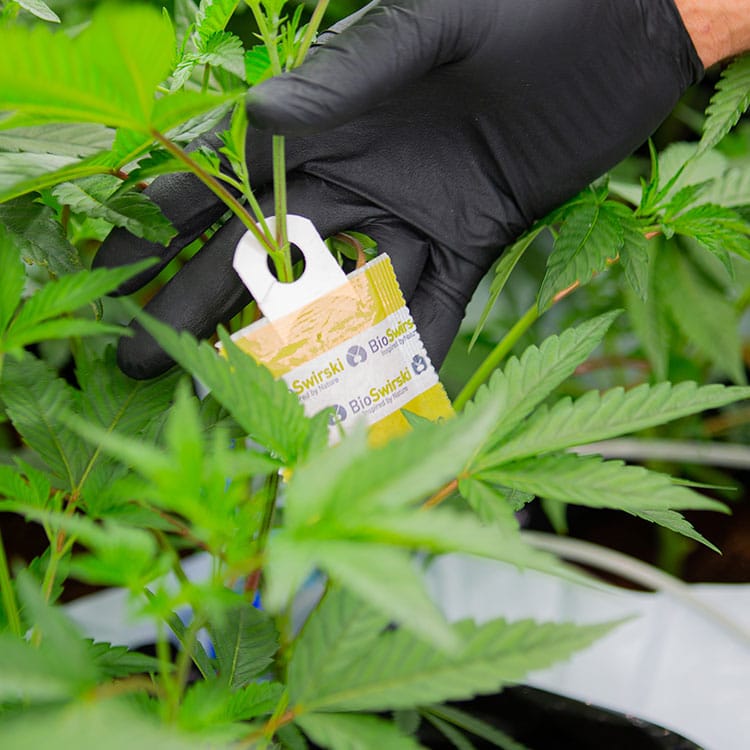 Over years of experience, we have narrowed down the essential beneficial bugs we like to use to a select few that exceed expectations. If used properly, these critical defensive bugs can completely control, eliminate, and prevent spider mites, thrips and fungus gnats from reigning havoc in your facility.
If timed correctly, using these three bugs are all you need in order to say goodbye to pests and witness your indoor crop flourish!
Amblyseius Swirskii:

These efficient predatory mites live in the foliage in the plants and help control thrips in spider mites. Depending on your application method (sachet vs loose), these mites must be reapplied every one (loose) to three (sachet) weeks. 

Scimitus Stratiolaelaps:

Lives in the soil and actively search for fungus gnats and thrip larvae that also reside in the soil. These defensive tenants should be reapplied every one to three weeks.

Neoseiulus Californicus:

Used to control thrips and spider mites. Apply directly to the foliage.

Neoseiulus

Californicus are available as a sachet or loose spread.
OUR RECOMMENDATIONS:
We recommend applying Stratiolaelaps and Swirskii in your veg-cycle (the vegetative growth stage that comes after a seed has been germinated) and when plants first get transplanted into their first container after propagation is complete.
Use 1/4 teaspoon of Amblyseius Swirskii and 1/4 teaspoon of Stratiolaelaps in a one-gallon pot after your first transplant in veg.
Re-apply two to three weeks later if and when you transplant again. At that point, we recommend running another application of Stratiolaelaps in the soil along with another application of Swirksi.
When you move plants into the flowering stage, we recommend making a final application of 1 tbsp of Stratiolaelaps. We also recommend using a Californicus sachet; this sachet can hang right on the trellis or on the plant's branches. Following this timeline correctly, this will be the last time you need to apply any beneficials in your crop's lifecycle.
We've learned that prevention is everything. 
When using beneficial bugs, it's best to think in a preventative fashion. And as the name implies, these bugs are incredibly beneficial if they are used preventively. In a setting with a high pest population it may be smart to start with an approved spray and then apply your beneficials a few days after
Putting these three beneficial bugs to work for you is simple and effective. Start by learning more about the Amblyseius Swirskii, Scimitus Stratiolaelaps, and Neoseiulus Californicus. Then, use our helpful bug calculator to find out how many of these good bugs you need to eliminate pests and start experiencing those high yields you've always wanted!