Our best tips for handling bugs when you receive them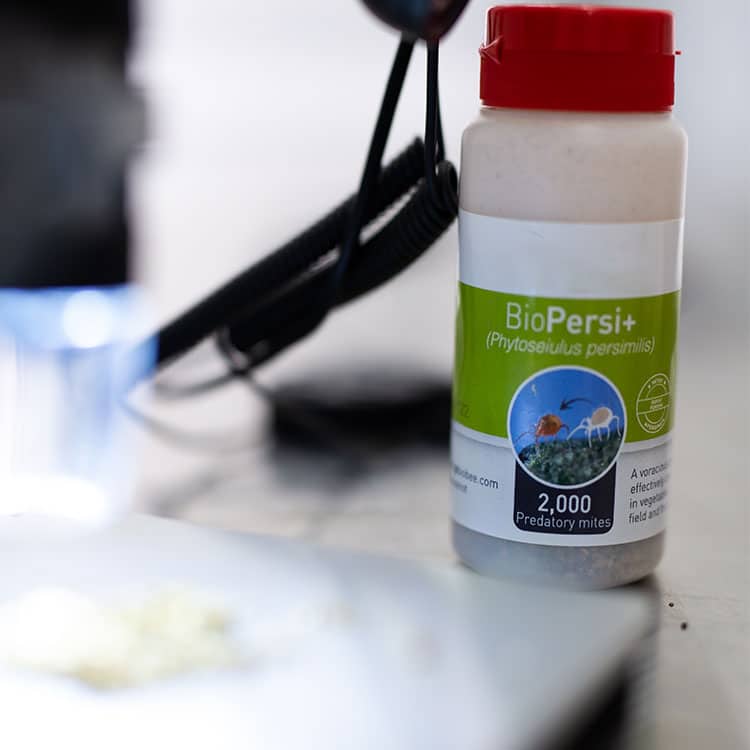 Growing a high yielding crop free of pests is something all growers aspire to. For decades, chemical sprays have been the default go-to defense for most growers. However, spray programs become expensive, time-consuming, and are often ineffective. Not to mention, many chemicals can harm people and organic environments. As environmentally-conscious growers, we need a safer and more effective defense against invasive pests. 
That's where our good bugs come into play. They are nature's proven defense. And the best part of all, they're extremely easy to use. We've put together five simple steps to follow when putting our beneficial bugs to work for you!
Track your order.

After ordering your beneficial bugs, it's important to stay up to date with tracking your order, so you know when to expect the good bugs to arrive at your front door. 

Ensure that someone is available to receive the bugs when they're delivered.

Avoiding prolonged and unpredictable outdoor temperatures is essential for keeping these bugs alive, healthy, and ready to eliminate pests!

Check for viability.

Once you bring your bugs into a controlled environment, open up your package(s) and check the condition of your bugs. Simply use a loop or magnifying glass to verify that your good bugs were not damaged or killed during transit. You should see them clearly moving around.

Follow the guiding symbols on each bottle.

You'll notice different symbols on each of your bug's bottles. These symbols will guide you in applying the proper temperature and conditions in which to store your good bugs. Whether it's "keep out of light" or "store in a fridge," follow the guiding symbols, as each bug will have a set condition that it prefers.

Aim to release your bugs the same day they arrive.

The longer your good bugs remain in the packaging, the higher the chances they will die. After releasing your bugs on your crop, carefully scan your plants to ensure they are released evenly.
That's it! So, now is your time to eliminate pests safely and effectively. The way nature intended.